Regular price
Sale price
$18.88 USD
Unit price
per
Sale
Sold out
An opulent blend of nature's finest ingredients meticulously crafted to lavish your skin with indulgent moisture and a touch of decadence. Immerse yourself in the richness of this exquisite body butter, and experience a new level of skin pampering that leaves you feeling soft, supple, and utterly radiant.

Our body butter is a harmonious fusion of sumptuous shea butter, nourishing cacao, and rejuvenating botanical oils. This velvety-smooth blend melts effortlessly upon contact with your skin, enveloping you in a cocoon of hydration that lasts throughout the day. Every application is a celebration of self-care, as you lavish your body with the nutrients it craves.

Infused with natural essential oils, our Luxurious Natural Body Butter becomes more than just a skincare product – it's a sensory experience. With every use, you'll be transported to a realm of tranquility and bliss, as the aroma envelops you in a soothing embrace.

Indulge in the decadence you deserve. Our Luxurious Natural Body Butter is free from harsh chemicals, parabens, and artificial fragrances, making it a guilt-free choice for those who prioritize their skin's well-being. It's suitable for all skin types, whether you're seeking relief for dryness, a boost of radiance, or simply a moment of pampering luxury.

Elevate your skincare routine with the touch of opulence you've been craving. Our Luxurious Natural Body Butter is more than skincare – it's an expression of self-love, an invitation to bask in the pleasure of silky-smooth skin, and a testament to the beauty of nature's bounty. Nourish your body, indulge your senses, and let your skin glow with the radiance it deserves.
Every body butter is made to order! They are 100% natural. Made with essential oils!
Base ingredients: Shea butter, Coconut Oil, Cacao, Almond oil, Essential Oils. 
*if allergic to anything please let us know so we can substitute for you*
*16OZ JARS ARE MASON JARS WITH NO LABELS*
100% VEGAN and cruelty free, always!
Share
View full details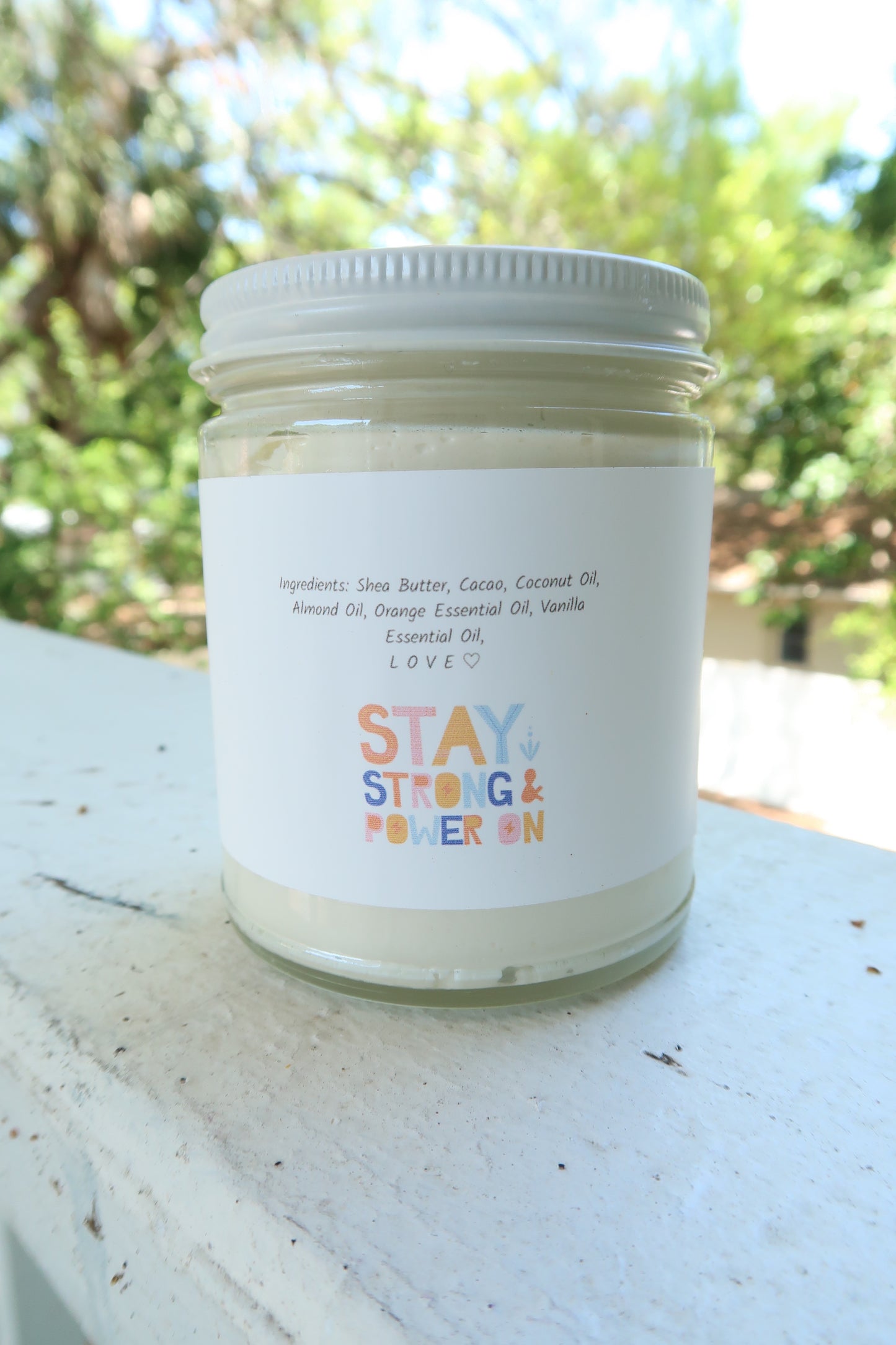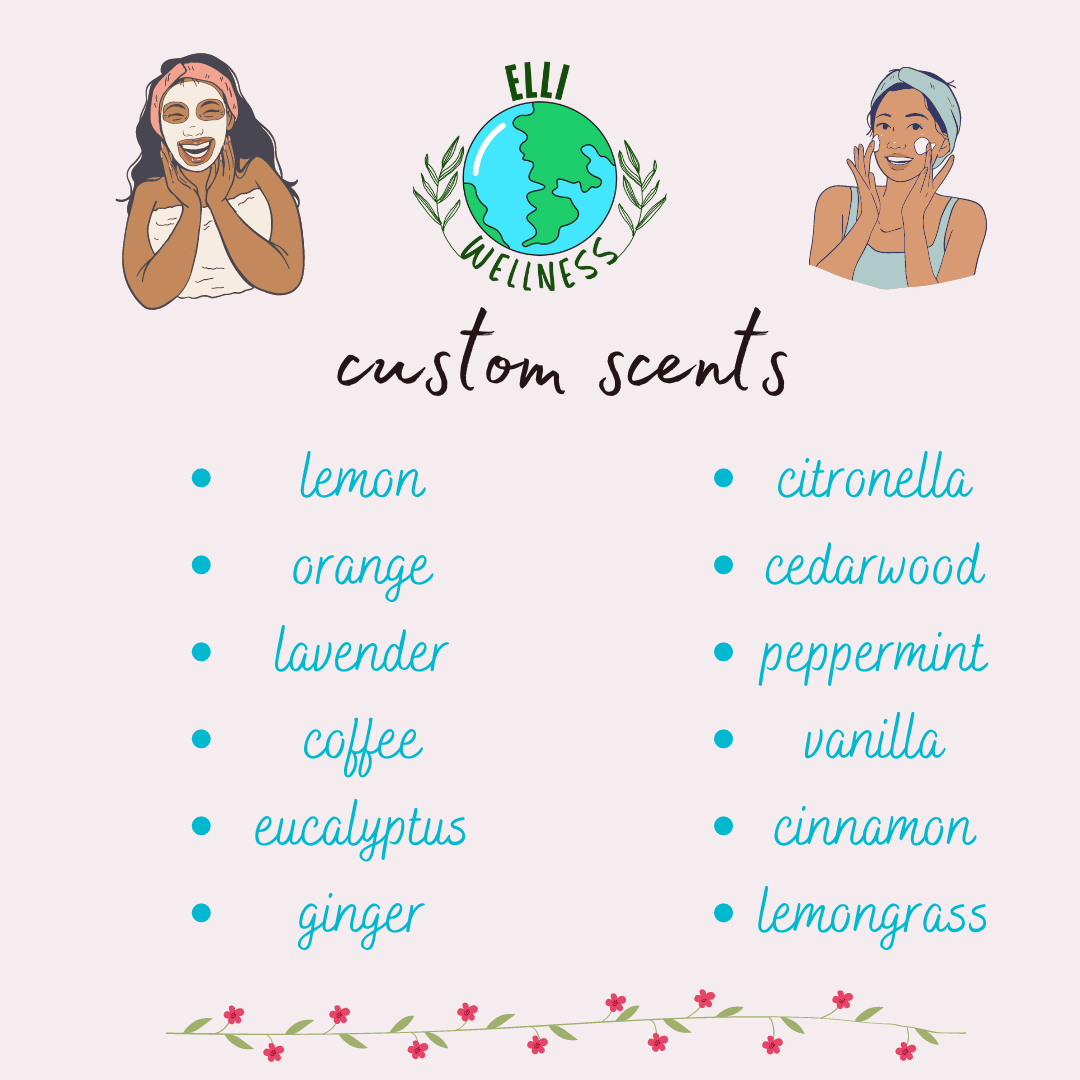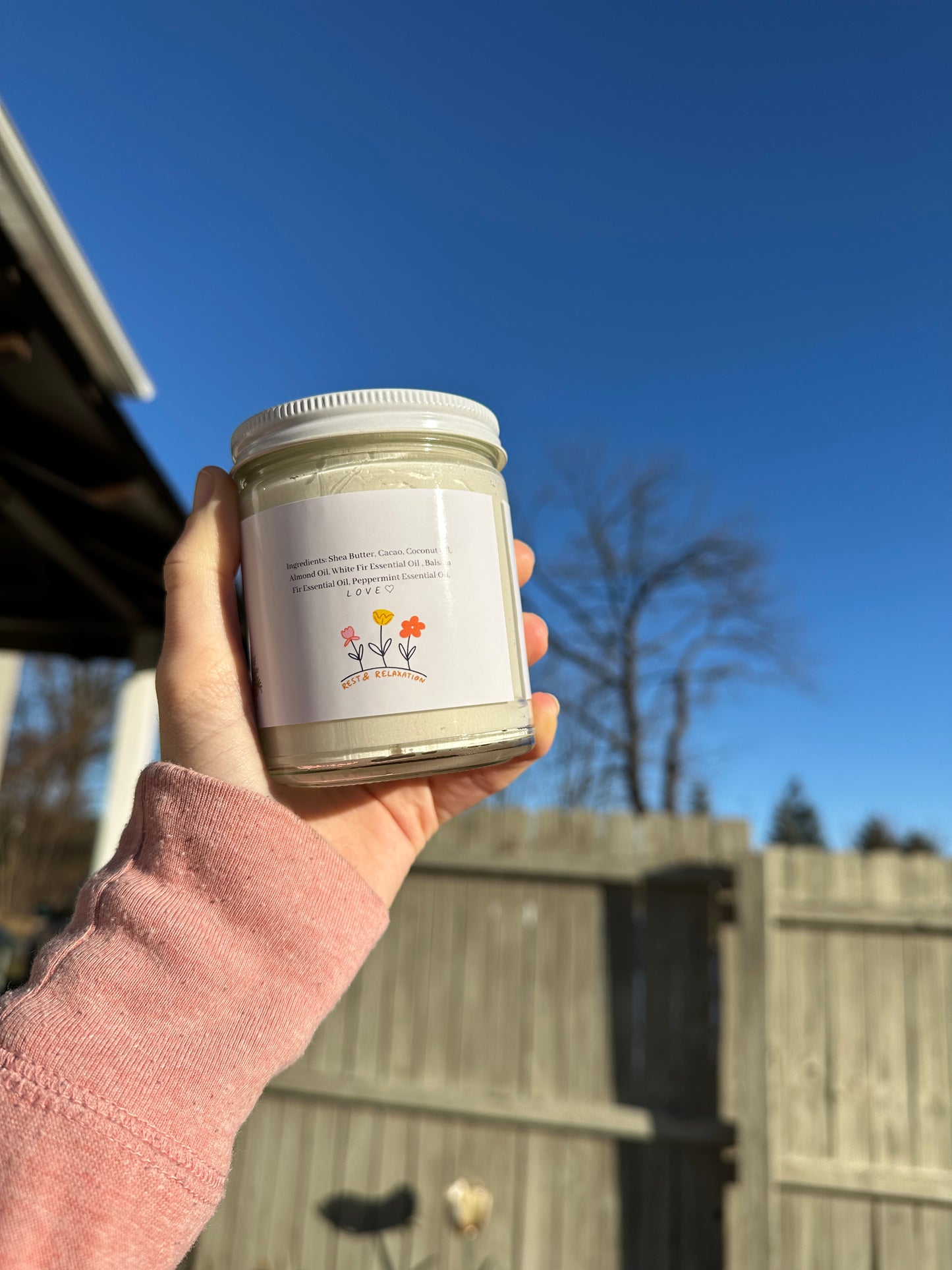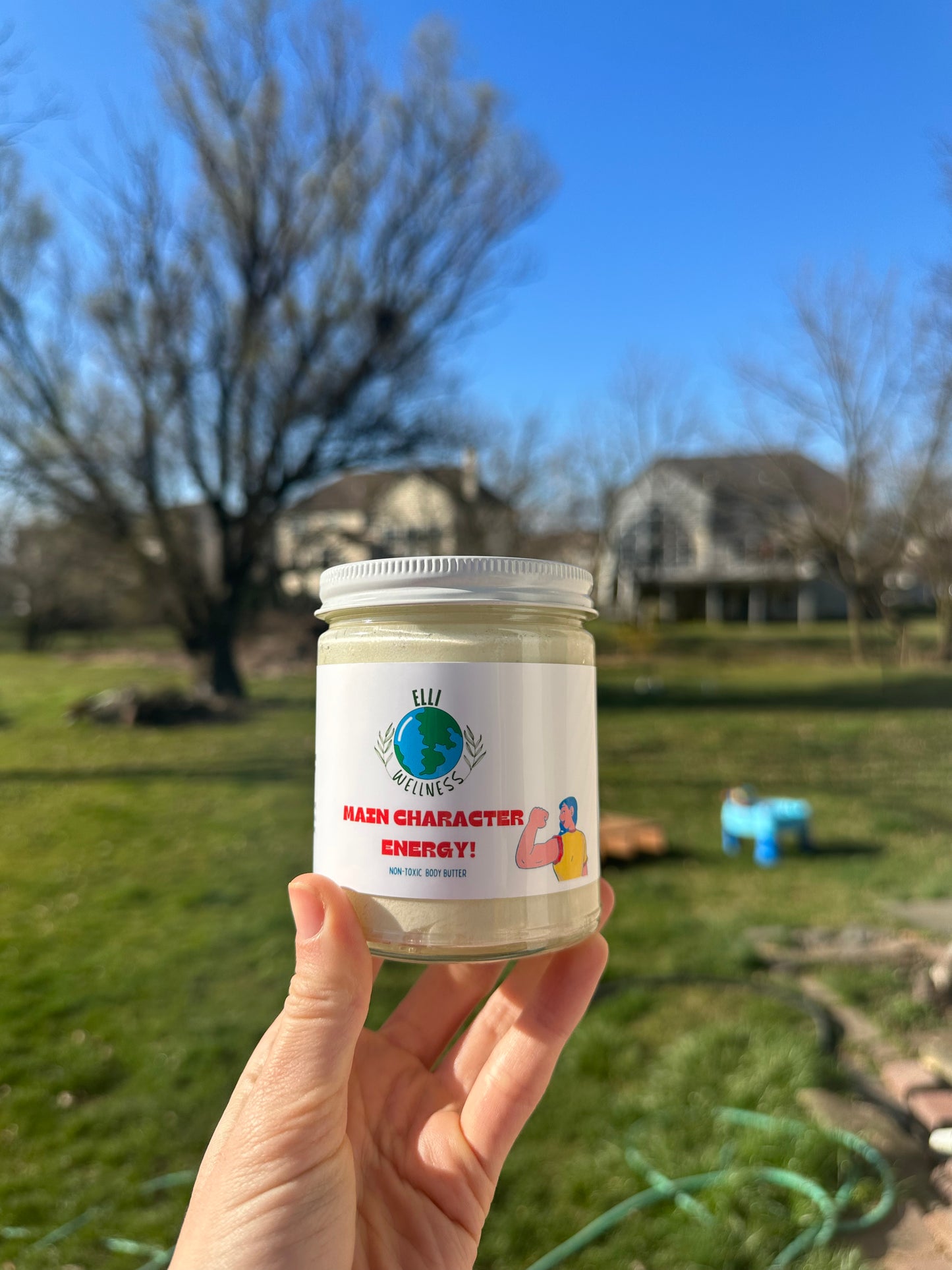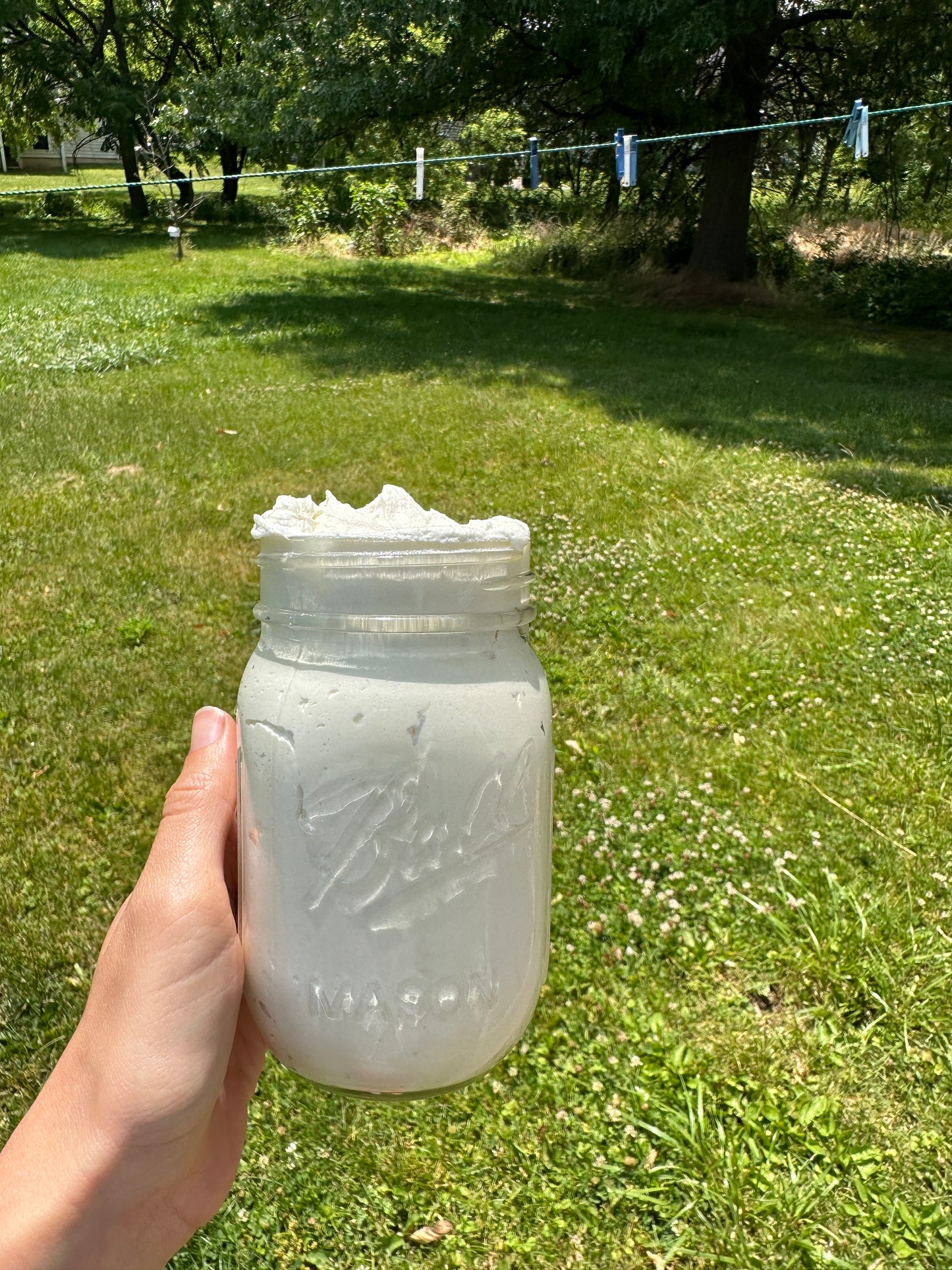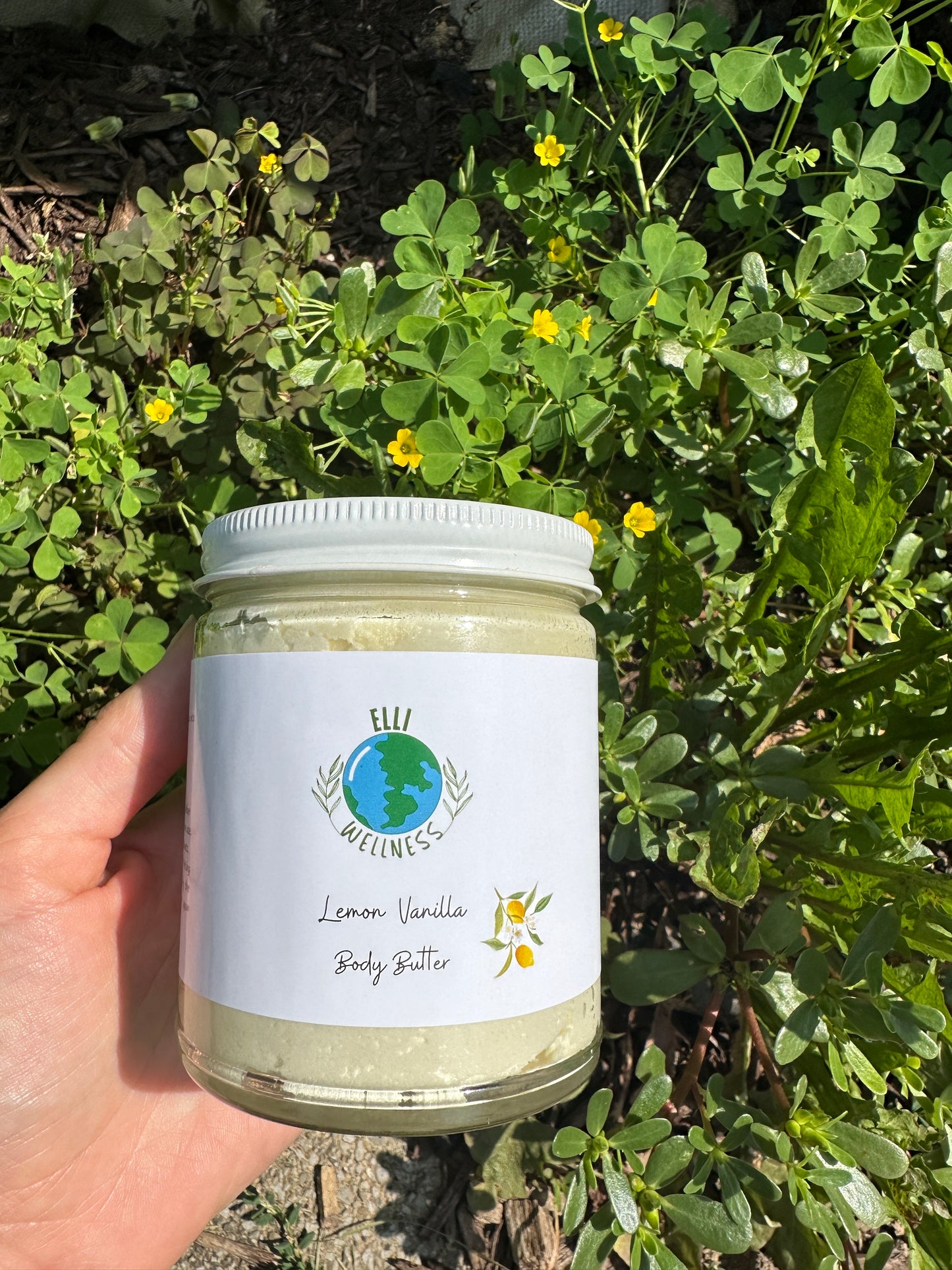 Skin feels amazing
Love the body butters makes my skin soo soft
Best body butter - kindest and sweetest owner
I absolutely love Elli Wellness not only for their amazing body butter, which is now officially part of my 'hot girl' shower and self care routine :) But it's even better knowing I am supporting such a down to earth, genuine and kind small business owner. Keep crushing it girl. You are amazing 100 out of 10 recommend :) xo
Best body butter ever!!! So soft and nourishing for my skin, I wouldn't use anything else again!
Love it!
Great quality, smells great, and keeps skin moisturized throughout the day!
My favorite body butter
Ingredients you can feel good about, luxurious consistency, and smells so good (I got the custom pumpkin vanilla scent). Literally couldn't ask for anything more from a body butter! Will be gifting this to literally everyone during the holidays this year. Thanks Elli Wellness!!